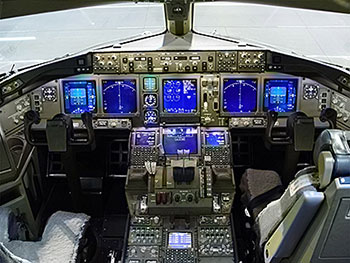 The development and innovations are aimed to the projects solving in the areas of applied research and development and introducing of new technologies in the field of both military and commercial aviation equipment.
Research and development projects
The solving of research, development and innovation projects in cooperation with domestic and foreign R&D and academic institution from state, public and private sectors.
Armaments projects and marketing studies
The projects and studies processing in accordance with customer requirements. The projects are oriented on the Armed Forces and defence industry needs. The orders solving mostly in the area of aviation equipment area and also in the field of special tasks, where the theoretical basis and knowledge of aviation science and disciplines can be utilized.
Professional consultancy aimed to the area of aviation technology
Professional consultancy, assessment of the works and projects in the areas of aviation technology, aircraft engines, avionics, ground support equipment as well as in the parachute, rescue and airdrop technologies areas.
Life Cycle Cost Calculation
Estimation of Life Cycle Cost that can be used during the decision making process concerning the ways of system exploitation in the relevant life cycle phases. The LCC estimation is one of the most decisive factor in the selection of procured system process.
Standardization activities
Elaboration of analyses and views towards the NATO standardization documents and their implementation based on the Defence Standardization, Codification and Government Quality Assurance Authority requirements.